In this article are the instructions for how to install a machine module in CAMplete TruePath
Issue
I need to install my machine module into CAMplete TruePath to simulate and post-process my project.
Answer
Unzip the folder containing the installation files
Double-click on the Install file
In the installation wizard > Select Install

Click close to finish
Open CAMplete TruePath
Go to the Manage tab > Support group > Check Configuration
Select Import Machine > Click Close to finish.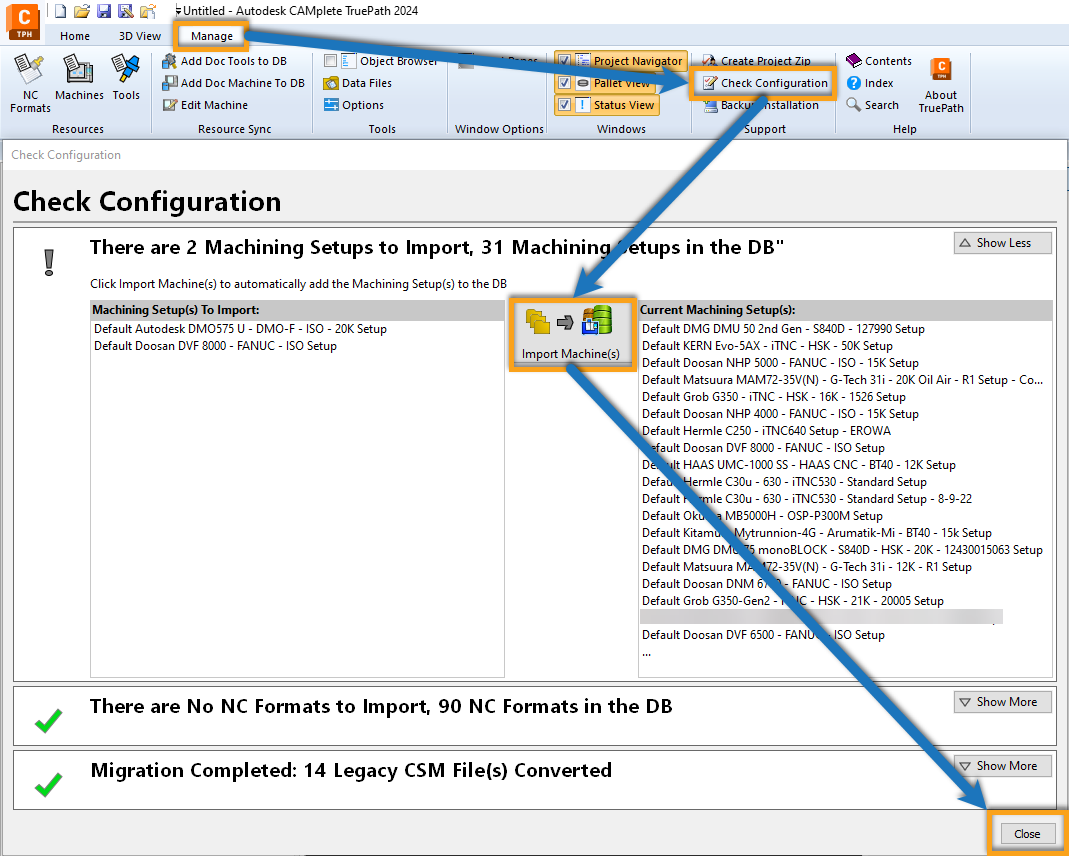 After you have imported your machine, now you will need to import and associate the NC format for that machine. Follow the link below for the instructions on that process.