PowerMill 2022 added new security settings that require network directories and files to be trusted before they can be used.
Issue
PowerMill Error: Cannot write NC Program due to the following issues:
Option file must be specified.
PowerMill 2022's new security feature prevents users from picking a machine option file and posting programs unless the network directory and/or file is trusted before allowing it to run.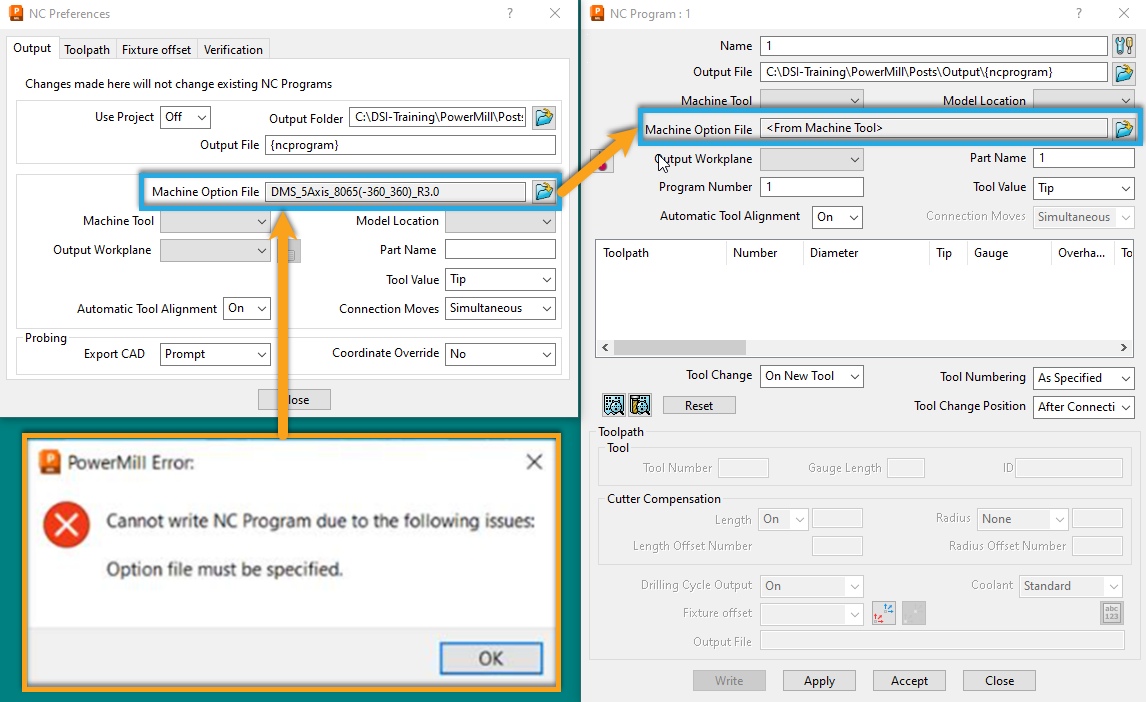 Answer
Add trusted network directories to the Security settings
Go to File tab > Options > Application Options
In the tree, expand Security and then select Security
Under the trusted directories press the + button
Point to the pathway the post processor is stored and press OK
Press Accept on the Options page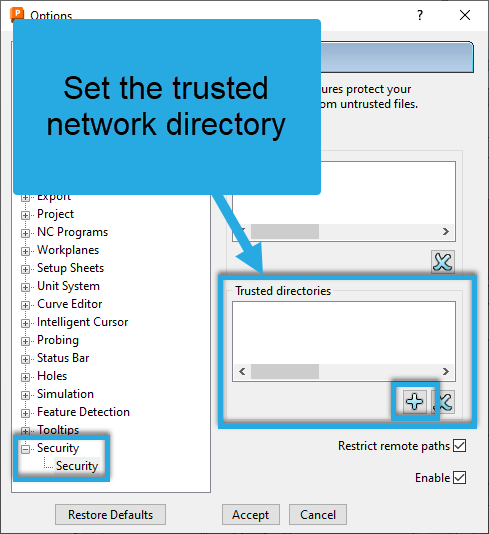 Turn off the security option for remote paths
Go to File tab > Options > Application Options
In the tree, expand Security and then select Security
Deactivate option Restrict remote paths
Press Accept on the Options page